For penis enlargement and penile curvature correction
From €99 / $125 / 99£ / 149 AU$-CA$
1 Million satisfied users
Made in USA and Europe under Quality ISO 13485
Sterilized devices with Ultraviolet light
Increases the Penis Length (4 cm or 1.6″) and Girth (1,5 cm or 0.6″) in flaccidity and erection.
Reduces the Penile Curvature by 60%
Provides Permanent Results and improves the sexual function.
How to use a penis extender?
Andropenis® is a penis extender easy to wear throughout the day and remove as needed. It is very discreet, comfortable and may be worn while walking, sitting and standing.
Andropenis® extender must be used with the penis in a flaccid state. The device can be used 4 or 9 hours a day, taking a break when needed.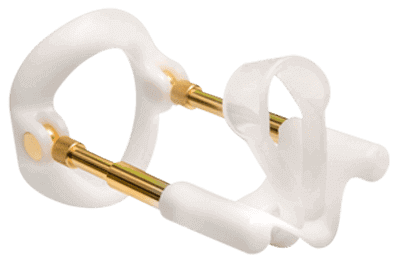 7,000 urologists recommend us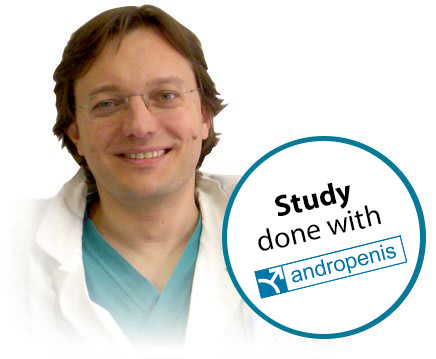 Andropenis® is Clinically Tested
British Journal of Urology
"CONCLUSIONS: Penile extenders should be regarded as a minimally invasive and effective treatment option to elongate the penile shaft"
Andropenis can be used with Andropharma men's supplements as combined therapy. Andropharma helps in the treatments of penis enhancement, libido booster, penile curvature, muscle building, hair loss, weight loss, anti-aging, etc.
The two most measured organs of man's body throughout history have been the nose and the phallus. The nose, placed right in the middle of the face, is the first thing that stands out in a face, but what is the reason for obsessing over the length of the penis when it...
read more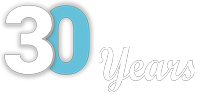 Andromedical LLC
16192 Coastal Highway, Lewes, DE-19958, USA
EIN, 300841570
Andromedical S.L.
6 Gran Vía, 4th, 28013 Madrid, Spain
VAT: ESB82545096
General Disclaimer: The medical information is provided by the laboratory Andromedical. Medically reviewed by Dr. Eduardo Gomez de Diego and by our Medical Advisory board.