1 Million satisfied users
The small and discreet Andropenis® device fits underneath your clothes so you can apply gradual 600 to 1500 gram (1.3 to 3.3 pounds) traction force to your penis throughout the day, without disrupting your daily routine. By impacting penile tissues like the suspensory ligament, corpus cavernosum and others, Andropenis® promotes a long penis throughout the day. See Clinical studies
Andropenis® is composed of a plastic base ring, two metal shafts with internal springs, and an upper plastic support with a silicone band.
Androcomfort,

comfort daily use band

Androdynamo,

new sliding & traction system

Androrods,

customize your device

Androgold,

24k Gold hypoallergenic surface

Androsupport,

customize your curvature .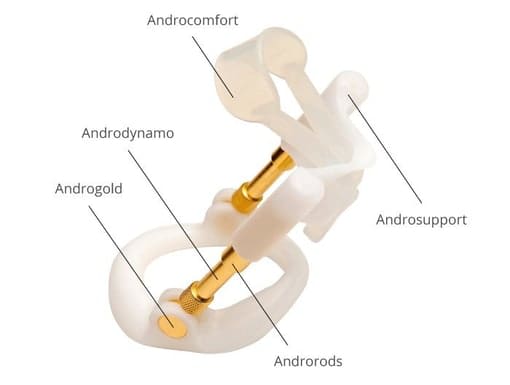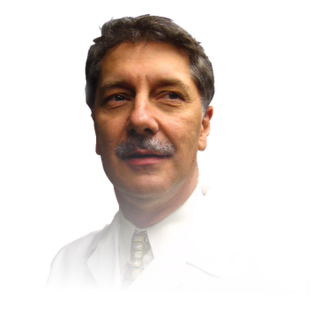 Andropenis® is Doctor approved
"The preliminary observations presented and published support the efficacy and safety of penile traction devices (such as the Andropenis® device "
Dr. Hellstrom, Urologist, University of New Orleans, USA
Andropenis® is Comfortable
All Andromedical's penis extenders include the Androcomfort band. The Androcomfort band spreads the pressure on the glans over a larger area, making the treatment easier for the patient and helps obtain better results.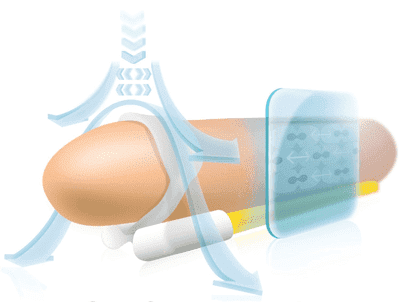 When is a penis extender indicated?
The DIEGO test is a 1-minute test to check the Penis Shrinkage and Small Penis Syndrome.
1. Do you have the feeling that your penis is small?
2. Have you noticed that you now have a curved penis when erect?
3. Have you had penile or prostate surgery?
4. Are you taking medication? For attention deficit or hyperactivity (Adderall), for an enlarged prostate, antidepressants or antipsychotics?
5. Have you noticed a reduction of your penis due to weight gain?
6. Do you have to sit down to urinate? Or is your penis hidden?
7. Have you compared your penis to other men's penises at the gym, showers or beach?
8. Do you hide your penis when you change clothes in the locker room?
9. Have you ever had anxiety or difficulty with erection because you think your penis is small?
10. Do you think that with a larger penis you would have more sexual partners or be more admired?
If you have answered "Yes" to any question from 2 to 4 you may have penis shrinkage; to questions 5 or 6 you may have micropenis or hidden penis; to any question from 7 to 10 you may have small penis syndrome. Achieve a professional and effective solution for these issues with the Andropenis penis extender.
Special offers from the manufacturer
From 149£ / €159 / $179 / CA$239 / AU$269
Pay in 3 months, 0% interest