Dr. Eduardo Gómez de Diego is the creator and the owner of the active patents of the penile traction device. Also, he has a great influence among prestigious urologists who consult him about penile traction therapy.
Throughout history, man has been concerned with the morphology of his body, the penis being one of the most measured and compared organs. Since old times fertility has actually been associated with the phallus, procreation being one of the most important functions of the human being. In ancient Rome having a huge penis was connected with prosperity, power and also being honored by the gods. Gradually, having a large penis lost its superstitious undertones, but a feeling of pride remained for the man that had it.
In 1998, the psychologist F. Molina-Campuzano coined the term "Locker room syndrome" to explain the feeling of inferiority for having a small penis, emerged after comparing men the size of their genitals in the locker room. When a man finds that his penis is smaller than that of the men in his environment, he begins to feel inferiority. In this way a man begins to think that he is not able to satisfy his partner sexually by having a small penis. Over time, this complex may lead to some men insecurity and sometimes guilt.
In 1996, Dr. Gomez de Diego, in his men´s health surgery center, found that a third of patients, requested for a solution for their small penis. After investigating different techniques of elongation applied in modern medicine, such as bone traction or tissue development of the skin, he discovered an approach to accomplish penile growth without the need of a surgery. Twenty-two years back, Dr. Eduardo Gómez produced a penile traction device, called ANDROPENIS, to get penile lengthening. A lot more information in: www.andropenis.com
After numerous medical studies, Dr. Gómez de Diego understood the demand to apply light traction for several hours a day. The result was amazing, the penis grew several centimeters as well the penile girth too, and there were no adverse effects. Clinical researches proceeded in prestigious hospitals with independent urologists around the world.
And one more essential application was found: the remodeling with penile traction therapy (PTT), using an adapted penile traction device, called ANDROPEYRONIE, which minimizes the curvature of the penis by 60% in Peyronie's disease. A lot more info: www.andropeyronie.com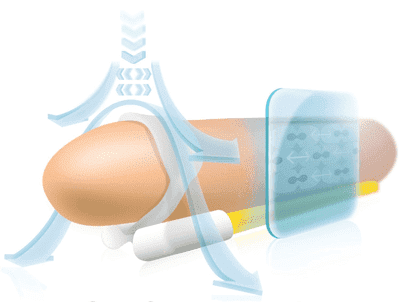 Dr. Gómez de Diego mistrusts various other penile extenders o bad quality low-cost penis extenders, which do not make use of clinical materials (since they can trigger allergic reactions), nor do they placed perfect traction of 1,500 gr. (because a lot more traction can damage the tissues of the penis) or do not recommend the 8 hours of correct use each day (since with couple of hours of usage the outcomes are extremely few).
Penis extenders are external fixation devices that are placed on the penis and generate a progressive adapted traction with a comfortable placement and easy to use. These penis extenders use the so-called principle of traction to grow the penis and are in most cases an excellent alternative to penis enlargement surgery as it is a non-invasive solution.
Dr. Eduardo Gómez de Diego says: "We are really completely satisfied all urologists around the globe with ANDROPENIS and also ANDROPEYRONIE over 20 years. It is essential not to forget that the penile extender is a medical device as well as it is necessary for clients to be supervised by their doctor. "
Penis enlargement is an effective method with Andropenis. It is true that we can see through the Internet many penis enlargement systems but not all of them are reliable. We can find pills, lotions, weights and other devices that fill the search engines of the net, but to avoid any confusion we prefer to explain only the methods that really work and that are scientifically endorsed as Andropenis and Andropeyronie.
Above all we indicate those devices that are not only reliable and effective but also completely safe to provide peace of mind and confidence, and are endorsed by ANDROMEDICAL ( www.andromedical.com ), a medical laboratory with more than 20 years of experience. We have treated thousands of patients directly in consultation, listening to their questions and needs, to offer solutions throughout two decades of work of our medical specialists.
The medical laboratory has been able to analyze the most appropriate and safe techniques over the years thanks to the dedication of our doctors. It should be noted that the prestigious Dr. Eduardo Gómez de Diego was the inventor of the traction devices. The doctor has world-wide recognition, being one of the most important referents in andrology and being member of different societies of sexual medicine of several countries. We are currently continuing our research in different urological areas such as post-surgery and the treatment of Peyronie's disease.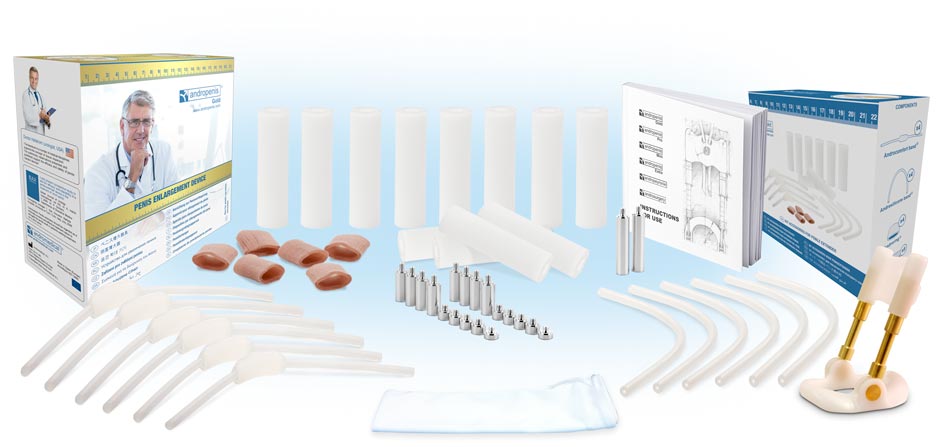 Price from $99 / €99 / 89£ / 149 AU$-CA$. Free Shipping