Andromedical® is an urology laboratory wich has been investigating medical treatments to penis enlargement for 20 years.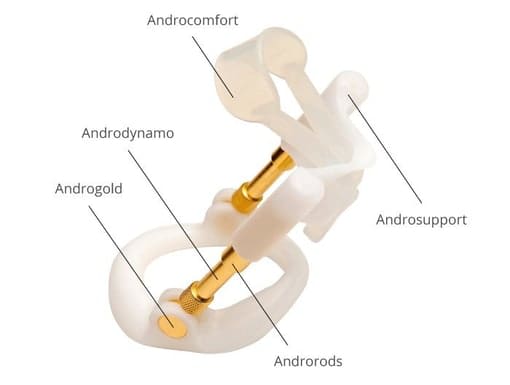 Andropenis® is composed of a plastic base ring, two metal shafts with internal springs, and an upper plastic support with a silicone band.
Androcomfort,

comfort daily use band

Androdynamo,

new sliding & traction system

Androrods,

customize your device

Androgold,

24k Gold hypoallergenic surface

Androsupport,

customize your curvature

It is a penis enlargement user-friendly medical device. It can be used while walking, sitting, standing, at home, at work or outside.
HOW DOES ANDROPENIS WORK?
The small and discreet Andropenis® device fits underneath your clothes so you can apply gradual 600 to 1500 gram (1.3 to 3.3 pounds) traction force to your penis throughout the day, without disrupting your daily routine.
By impacting penile tissues like the suspensory ligament, corpus cavernosum and others, Andropenis® promotes a long penis throughout the day. (BJUI)
The Andropenis® penis enlargement system is easy to wear throughout the day and remove as needed. It is very discreet, comfortable and may be worn while walking, sitting and standing (BJUI).
Andropenis® penis extender must be used with the penis in a flaccid state. The device can be used 4 or 9 hours a day, taking a break when needed.
WHAT TECH DOES ANDROPENIS USE?
Cytokinesis = cell division process
Throughout history, African, Asian, and Amazonian tribes applied the force of traction to change their bodies. Some tribes apply prosthetics and weights to elongate body parts such as necks, lips and ear lobes.
Today, plastic surgeons use the principle of traction to regenerate tissue and apply skin grafts; it is also used for limb lengthening surgeries. (PubMed)
ANDROPENIS IS COMFORTABLE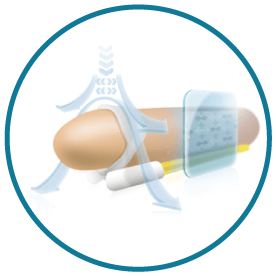 All Andromedical's penis enlargement devices include the Androcomfort band. The Androcomfort band spreads the pressure on the glans over a larger area, making the treatment easier for the patient and helps obtain better results (BJUI).
Androcomfort, comfort daily use band
Androring, padding comfort daily use protection

YES! +1,000,000 Satisfied Users in 20 years (1996-2016)
Get great results with a high quality medical device (BJUI)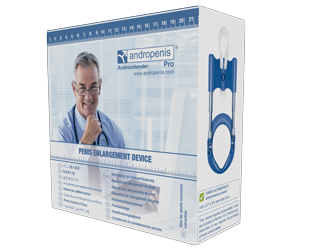 €99 / $99 / 85£ / 149 AU$-CA$
2 Months Money Back Guarantee
FREE SHIPPING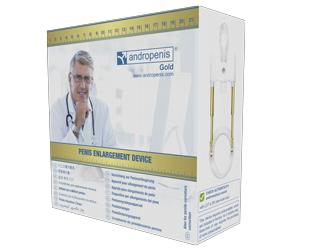 €199 / $199 / 149£ / 249 AU$-CA$
2 Months Money Back Guarantee
FREE SHIPPING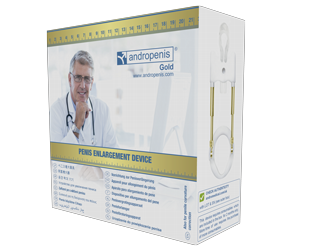 €248 / $248 / 199£ / 299 AU$-CA$
2 Months Money Back Guarantee
FREE SHIPPING
USA 800-246-1387
Canada 800-246-1387
Mexico 01-800-099-0391
Australia 1-800-002-619
UK 0808-189-0326
Deutschland 030-30806288
Nederland 020-241-0955
France 0800-910-078
España 91-198-17-40
Italia 02-9475-0304
日本 0800-888-2609
Israel 1-809-494-234
الإمارات 519-4440-8000
العربية السعودية 4042-844-800
World +1-646-568-7796